www.rte.ie /news/coronavirus/2022/0222/1282223-coronavirus-ireland/
Mícheál Lehane 22/2/2022
---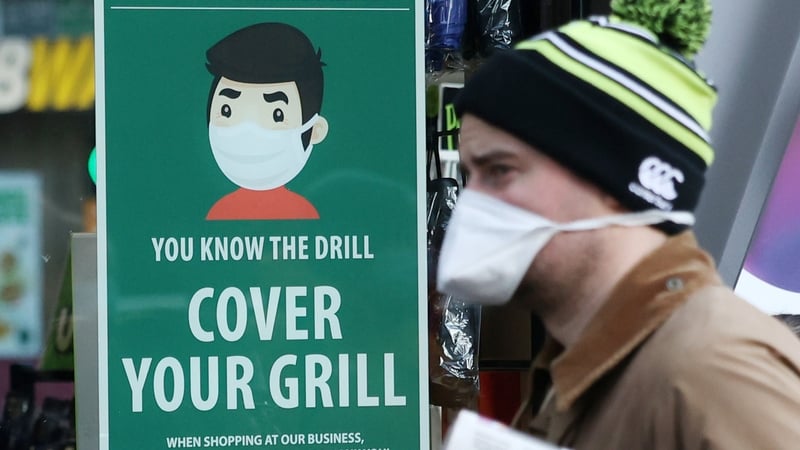 The Cabinet has agreed to end almost all remaining health restrictions from next Monday.
This means that mask wearing in schools, in retail settings and on public transport will be voluntary from 28 February, but they will still be required in health care.
There will be advice that people should continue to wear masks on public transport, but it will not be underpinned by law.
Physical distancing measures in schools, such as pods, will also end next week, while testing and tracing will be scaled back.
NPHET itself will be wound-up too, but the Office of the Chief Medical Officer will continue to monitor the "epidemiological profile of the disease".
The leaders of the three Government parties yesterday backed the recommendation from the National Public Health Emergency Team's to end mandatory mask wearing.
---
---
Minister for Health Stephen Donnelly said he accepts there is a sense of nervousness among some people and so the advice is to continue to wear masks on public transport for example.
Speaking on his way into Cabinet this morning, he said that based on the current trajectory of the disease "and based on how many people have been vaccinated and boosted", lifting most of the remaining restrictions "is the appropriate thing to do at this time".
Minister for Transport Eamon Ryan said people still need to be careful when it comes to wearing masks.
Mr Ryan said: "But it's not mandatory. I think it's appropriate that … we step back from some of those sort of restrictions.
"It's especially important in our schools … it'd be very welcome for your younger children, particularly, not to have to wear a mask. So I think it's good news."
On public transport, Mr Ryan said they were advising people to keep wearing masks because there is still "Covid out there", but it will not be mandatory.

The Teachers' Union of Ireland has expressed concern that the removal of the mask mandate and other mitigation measures could be premature and might result in further disruption for students sitting exams this year.
Meanwhile, updated EU Digital Covid Certs to include a booster jab will now be available to Irish passport holders living outside the EU.
Applications will be accepted from people aged 18 and older who hold a valid Irish passport and reliable proof that they have received both a full primary course of vaccination and a subsequent booster dose of a vaccination type currently authorised for use in Ireland.
Minister Donnelly said: "My department, working with teams across Government, have been delivering new vaccine certificates to all those who have come forward for their additional vaccinate dose in Ireland.
"We continue to be committed to our Irish people living outside of the EU and since September, have made it possible for those with Irish passports to access an EU Digital COVID Certificate.
"I am pleased that today we will expand that service to include additional doses."
There are 608 patients with Covid-19 in hospital today, the latest figures show.
It is a reduction of 26 on yesterday's figure.
There were 54 patients in intensive care units.
In Northern Ireland, 2, 951 further cases of Covid-19 and five additional deaths have been reported in the past 24 hours.