---
Agenda 2030
www.revolution-2030.info /en/2030-agenda/
---
Schedule
2030
What is the 2030 Agenda?
The 2030 Agenda is a plan of action for people, for the planet, for peace and through partnerships. It aims to preserve the achievements of sustainable development, while strengthening peace around the world. The goal is to eradicate poverty and greatly improve the lives of everyone on Earth.
"The task of eradicating poverty and achieving the Sustainable Development Goals has never been more difficult, more urgent and more necessary. »
António Guterres, Secretary General of the United Nations
More specifically, the plan incorporates 17 sustainable development goals (SDGs) to achieve the vision of the 2030 Agenda. All countries and other stakeholders are working in partnership to implement these goals. Indeed, the 193 Member States of theUN adopted this program in September 2015. In other words, all countries participate, no one can opt out. The 2030 Agenda is intended to be overall », that is to say that it applies well to all countries, in the North as in the South. In this respect, all countries are "on the path to sustainable development".
The 17 Sustainable Development Goals below with their 169 sub-goals affect almost every aspect of society.
Strategic alliance with partners
Are these goals reasonable and realistic? What is certain is that they cannot be achieved without a massive mobilization of globalist actors from the different organs of society. Who are they ? Just reminiscethunderous speech by President Macron on April 24, 2020 to get an idea.
"And you said it, having around the table both the World Health Organization, which will coordinate it, but CEPI, Gavi, The Global Fund, Unitaid, Wellcome Trust, the World Bank, the Foundation Bill and Mélinda Gates, actors from the private pharmaceutical sector, heads of state and government gathered here is unprecedented. »
In the part therefore we have theWHO, an agency of theUN, all governments, the Bank of Banks, Big Pharma, philanthropic foundations… in short, all the elite who rub shoulders with, among others, the forum of Davos, also called the World Economic Forum chaired by Klaus Schwab. Moreover, the 2030 Agenda is very similar to the Great Reset advocated by Klaus Schwab (see his book below).

To advance towards fourth industrial revolution (4IR) and achieve the Sustainable Development Goals, the World Economic Forum has set up 2030Vision. This initiative advances technology in the service of the 17 SDGs.
2030Vision is moving forward with its own partners: Amazon, Google, Facebook, Microsoft, Unilever, Unicef, etc. These cascading alliances give wings to the 2030 Agenda while bringing humanity to the transhumanism, the machine world.
"The world needs strong multi-stakeholder partnerships like 2030Vision, which focus on the technological innovations needed to achieve the 2030 Agenda for Sustainable Development…I salute 2030Vision for its leadership and ambition to achieve our common goals for people and the planet by 2030."
António Guterres
Lately lUN announced that Klaus schwab of the World Economic Forum and the Secretary General of the United Nations Antonio Guterres signed an agreement for accelerate this Agenda 2030.
Agenda 2030 – a gigantic fraud?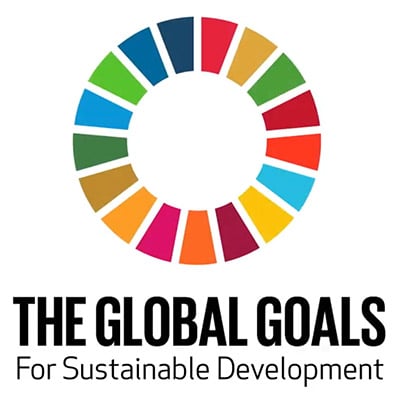 The 2030 Agenda is so "good" for humanity that the "partners" did not hesitate to:
create Covid-19 in the laboratory,
simulate as part of Event 201 a global coronavirus pandemic before D-Day,
withdraw hydroxychloroquine from the market before the official launch of the pandemic,
prohibit doctors from prescribing and make unavailable stocks of medicines that can save people,
leave thousands of people without medical assistance,
distort statistics to artificially inflate the figures,
terrorize populations with false propaganda,
censor countless scientists, doctors, whistleblowers, witnesses, citizen journalists,
inject part of the world's population with highly toxic doses of poison…
This reality violates many of the precepts put forward in the sustainable development program, doesn't it? It is clear that Agenda 2030 serves the elites and not the people. It aims to establish a new world order and the slavery of 99% of the population. On this subject Bloomberg recalls that 1% of the world's population owns more than the other 99%. Even better, Oxfam claims that 82% of all money earned in 2017 went directly to the 1%. Another report by Bloomberg indicates that by 2028, the two largest companies in the world, Vanguard and BlackRock, will together have investments amounting to some $20 trillion. Which means they will own almost everything on the planet!
We then better understand the prediction n° 1 of the World Economic Forum for the year 2030: " You will own nothing and you will be happy ».
"We decide something, and publish it. Then we wait a bit to see the reactions. If there are no protests or insurrection, because the majority does not even understand what has been decided, then we continue. Step by step, to the point of no return. »
Jean-Claude Junker – President of the European Commission
In the end, what credibility can the UN have, which stifles the traffic in sexual slaves and the rapes of young girls perpetuated by its members ?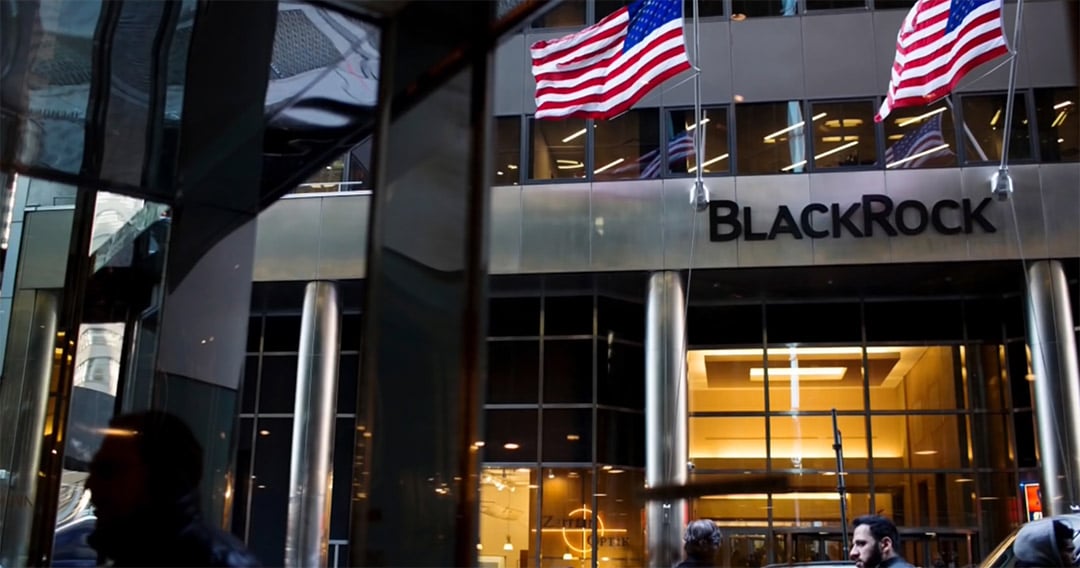 Monopoly: A Summary of the Great Reset
Bibliography
The man-made "pandemic" is a golden opportunity to accelerate the implementation of the 2030 Agenda.
The UN and Klaus Schwab agree. Here are some books that will allow you to familiarize yourself with this very murky reality.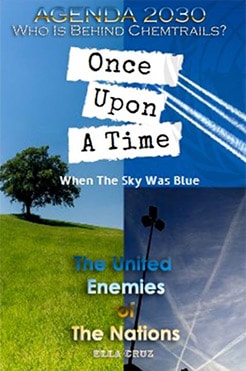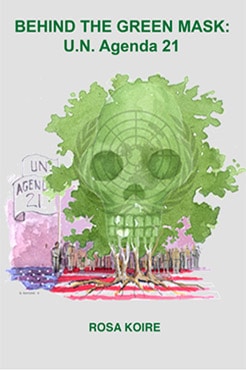 Miles below the sky we watch mysterious jets leaving foamy X patterns and incubate our horizon. Record-breaking temperatures freeze parts of the Earth, and we wonder what is going on. The planes cover the sun, but since 2018 they cover the moon too. Now they come around 11 pm, fly a very low altitude spray until 2.30 am and leave before coming back around 5 am and spray until 2-3 pm. When they spray during the night, the day after, dense fog is right behind our window all over the street.
Spraying stratospheric aerosols into the Earth's atmosphere which is proven to be extremely toxic, is used as cloud seeding and hence is contaminating the environment and biologic health. In this fashion, the loop of interfering with nature then blaming the resulted atmosphere "on" nature itself has preposterously become the pattern and the basis for researches and courses in favor of geoengineering. The old trick of chicken or egg has now become a trend when evidence is necessary to back up their so-called science. The Godless science through the use of genetics or better say legalized eugenics lets the human species not only to create fake chicken or fake egg in their labs but also to fake climate change. They have "created" the drought situation to prove the drought exists. Why? Because the central part of the Climate Change agenda is based on a possible drought in the future when all water resources are exhausted due to global warming which gives the United Nations the permission to declare an emergency and that emergency will be a turning point which will change our way of life forever. So if they don't have real global warming to cause a real drought, they make it up.


For now, they are hoping to grab all guns and SECURE (Chinese style) the internet before 2020's election to be able to rig the election gleefully. However, one of the essential items of the 2030 agenda which is the occupation of the sky and possessing the air is already done through chemtrails.
"The sun is BAD, and we should cover it" was successful. The sheeple generation who has his head down to his waist into his cellphone has no time to check the sky. The sky is occupied and they don't even know it.
Now they are coming for more…
They want to strip you off from all land, all water, all sea, all food, all livestock, all guns, all technology and you used to know as a free people…
If you've been wanting an interesting, clearly written, how-to-manual for identifying and fighting UN Agenda 21, here it is. Agenda 21–All the information you need to understand what is happening in your town, why it's happening, who is behind it, and what you can do to stop it. BEHIND THE GREEN MASK: U.N. Agenda 21 is 172 pages of truth. Part history, part current events, part hand-to-hand combat, and part blueprint for keeping your freedom, this is one book that you'll put to work immediately. Boots on the ground and all hands on deck is the order of the day. Awareness is the first step in the Resistance
Rosa Koire passed away May 31, 2021 just 11 days after she was admitted to Kaiser Hospital in Santa Rosa CA due to difficulty breathing. She tested negative for Covid-19. A CAT scan showed that she was suffering from a pulmonary embolism and revealed metastatic lung cancer, a big surprise.
Emploi, individualisme, partage, inégalités, contrôle des données, vivre
ensemble et éthique… Avec les nouvelles technologies, nos sociétés sont
confrontées à des innovations toujours plus rapides et des bouleversements
complexes et interdépendants.
Depuis plus de 40 ans, Klaus Schwab joue un rôle central pour penser la
globalisation en collaboration avec de nombreux leaders. Visionnaire sur les
tendances de nos sociétés modernes, il partage dans ce livre didactique et
riche en exemples concrets, une réflexion unique sur la quatrième et plus
formidable révolution industrielle – celle d'un monde hyperconnecté.
En soulignant les espoirs et les menaces qu'elle induit sur des champs
immenses – l'intelligence artificielle, la robotique, l'Internet des objets,
les véhicules autonomes, l'impression en 3D, les nanotechnologies,
les biotechnologies, le stockage d'énergie, l'informatique quantique… –
l'auteur dessine un nouveau référentiel pour l'homme qui doit ainsi réinventer
sa manière de vivre, de travailler, de consommer. Pour Klaus Schwab,
notre responsabilité est colossale et collective. À la croisée des mondes,
voici plusieurs axes de réflexion pour penser et façonner notre futur autour
des notions de prospérité et d'humanisme.
Le transhumanisme est un mouvement technico-scientifique international qui prétend augmenter à l'infini les performances physiques et mentales de l'être humain.
Aujourd'hui vous pouvez déjà faire séquencer votre ADN en une journée, pour, peut-être un jour, le réparer, tandis qu'Internet bouleverse nos modes d'apprentissage et nos relations sociales. Demain, l'intelligence artificielle aura-t-elle encore besoin de l'intelligence humaine et ferons-nous l'amour avec des robots?
Laurent Alexandre, Médecin et entrepreneur, et Jean-Michel Besnier, philosophe spécialiste des nouvelles technologies, confrontent leurs arguments et vous donnent les clés pour comprendre ce qui se joue à coups de milliards dans les labos des sociétés High Tech californiennes.